Your opinions equal free cash rewards!
23/03/2016
Can you remember the last time you spoke to a friend about a good or bad experience in your day to day life? After going shopping, a sumptuous meal at a restaurant or after weekend away. We all have those nostalgic moments and we want to hear them. But hold on, we don´t just want to hear you views...
We want to pay you for your opinions, yes that´s right, without you losing a penny. We want to reward our customers and this is what makes us unique. You can find lots of ways to make extra cash on our cashboost page.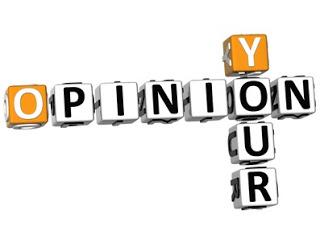 When browsing our shopping database of hundreds of stores you can easily select one and take a minute to whip up a quick review and be rewarded with CashCoins in your account. You can rate a store with our 5 Star System: 1 star (poor) to 5 stars (excellent). Share your experiences about the store in general, an offer, the quality of products and overall service with other members.
How much I hear you cry! Write a review and receive 0.15 CashCoins per review! You can write as many as you wish with no limitations! Bear in mind you can write 1 review per 7 days and it has to relate to your experience with the store or offer. CashCoins are automatically added to your account once the review has been approved. You can only write 1 review per store although there are hundreds to choose from!
So what are you waiting for? Flex your writing skills and save a pretty penny with no purchase needed, nothing can beat that!


By Dianie Scott on 12-01-2017 at 22:07:18
I absolutely love this site. Give it a go you have nothing to lose
By Eric Coyle on 03-01-2017 at 16:30:49
sounds good to me.
Saras : CashbackEarners.com.au Team
Let us know if you have any questions, and stay tuned for more great opportunities.
By Lisa-nicole Johnson on 31-10-2016 at 05:39:58
OK I can do that
By Catherine Rigby on 31-08-2016 at 20:41:01
Its OK I guess
By st pierre johnson on 28-06-2016 at 15:32:26
Best site I found,interesting to look at and easy to manage everyone can try it cool..
By Danielle Alchin on 27-06-2016 at 20:24:26
Still getting use to it but other than that it's good
By Nicole Jouault on 26-06-2016 at 15:42:24
Looks as though I have a bit of reading to do! Looks promising.
By Corey Hudson on 24-06-2016 at 17:14:28
It's great
By Nicole Brockman on 21-06-2016 at 03:21:52
It's been good
By Tania Mcnaught on 16-06-2016 at 12:03:52
Still dont really understand this site but will persist in using.
By David Trembath on 08-06-2016 at 13:34:21
Loving this site
By Brent Salis on 07-06-2016 at 20:36:08
Trying to understand it will get there
By Shannon Thomas on 05-06-2016 at 18:04:54
So far cashback earner's is a cool site I'll let y'all know in 7 days
By Tara Whitney on 05-06-2016 at 05:30:06
Still finding it very hard
By B Nathan Reardo on 04-06-2016 at 00:31:33
I going the hang of it