Cashback and discounts at The Wine Collective
In this shop you will receive Cashback + extra discounts:
2 deals
The Wine Collective has revolutionised how Australians buy wine.
We are proud to say The Wine Collective is now Australia's largest independent online wine retailer, with a huge collection of wines for sale from both small and large wineries supplemented by our Wine Library, which contains over 200,000 wine reviews from the world's most renowned experts.
At the heart of everything we do here at The Wine Collective is our belief that a large range of brilliant wines at fantastic prices should be available to everyone from the comfort of their own home. Better still The Wine Collective prides itself on unearthing new, unheralded wines from boutique wineries helping out our farmers and grape growers by offering these to our thousands of customers at the best prices in town.
Discounts and Discount Codes for The Wine Collective
6.25% CashCoins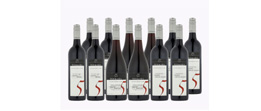 Save up to 58% off mixed case reds with The Wine Collective
Valid until: 31-07-2019
Go to offer
6.25% CashCoins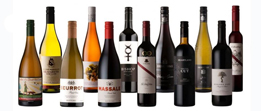 Register & get $25 off your 1st order at the Wine Collective
Valid until: 31-12-2019
Go to offer
Blog The Wine Collective
Wine. Some places were drinking it long before clean water was actually a thing. But hey, when in Rome, do as the Romans do,...
The Wine Collective

Reviews

There are no reviews yet.
Similar shops
2.00 % CashCoins
Groupon Shopping
5.00 % CashCoins

BoozeBud