Unleash your inner adrenaline junkie now!
28/06/2019
Yes, we know it's Winter, but that doesn't mean that you have to sit indoors all day! Whether you're a self declared adrenaline junkie or have a taste to try something new, we've thought of pretty much everything for you here in our latest blog. We know that thrill seeking can sometimes be pricey, so remember to shop with us and earn those much needed CashCoins on your next adventure! Let's dive into it now.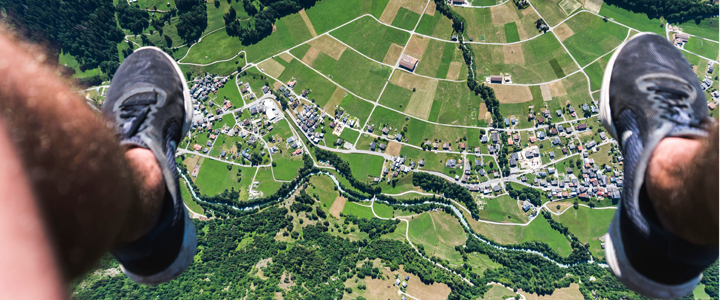 So let's start things off with suggestions for our beginner adrenaline junkies! Yes, we know everyone has to start somewhere, and we're down for getting you there. Dip your toe into the pond with a kayaking tour! We know water isn't everyone's cup of tea, but think of the beautiful Tasman scenery as you take the kayaking tour. Think beautifully blue water with an even more breathtaking scenery to match. If you're still unsure about the tour, GiftingOwl has a great range of experiences for you to choose from! It only gets better with up to 2.50% CashCoins up for grabs. Better get that kayaking equipment, eh!
Time to amp things up by a notch. So kayaking isn't for you, and you're looking for something a bit more challenging on your adrenaline seeking journey. No worries! Adrenaline (yes, that is the name of the company), deliver a wide range of adrenaline seeking experiences. Our top favourites? A race car experience, with a professional of course, a hot air balloon ride or even the harbour bridge climbing experience in Sydney. Go wild, take your pick! The best part, whilst you thrill seek, you can earn up to 3.75% CashCoins!
Our suggestions still not 'thrilly' enough for you? That's totally fine, because what's more scarier than jumping out of a plane? Yep. Imagine the beautiful views as you freefall through the sky, well that's if you can actually concentrate on those views! If you really want to chase that thrill, why not take a short skydiving course with an instructor so you can build up to a solo dive? THAT is what we call thrill seeking! Looking for the perfect place to book through? Skydive Australia can help you do it AND you can earn up to 5.00% CashCoins if you needed a further push...
Let us know what you pick for your next thrill seeking adventure, and we wish you the best of luck, oh thrill seeker!


The best Cashback offers from this moment:

2.50% CashCoins
Adrenaline
Find an amazing experience through Adrenaline. Great gift idea, date ideas and life experiences.
Go to offer