Editor's Pick: Our top favourites!
23/08/2019
It's time. Time for what you ask? To discover a mix of our favourite stores as well as some newcomers! If you didn't know, we love to keep things fresh here with new stores and vouchers to match. With this in mind, remember to check our site daily for tempting offers, and shiny new stores. With that said, let's jump into it!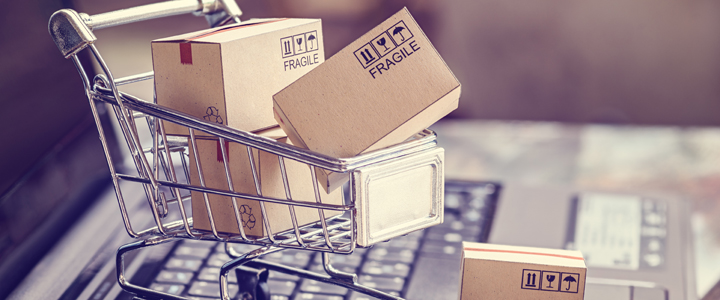 Let's step in with one of our new stores, shall we? Whether you're looking for ankle boots, ballet flats or a sturdy pair of trainers, Shoe Warehouse has got you covered! They stock a wide range of shoes for both men, women and kids! That's a one stop shop for all your footwear needs, at affordable prices. Remember, you can top up on those savings with up to 5.00% CashCoins!
We've covered one of our new stores, so let's focus on a favourite! This store keeps you ahead of the fashion curve all year round, and obviously has affordable prices. Can you guess? Drum roll! It's Valley Girl. Give them a browse, and you'll be sure to find something that is work appropriate, casual or night ready! If you still need convincing, you can earn up to 5.00% CashCoins. 
Need to do your weekly food shop? We have got you sorted, because this is a food shop with a difference! All foods are organically sourced by local farmers, ensuring that there are no added chemicals or pesticides. Their range has anything you could ever need, from vegan products to fresh meat and vegetables. Give Doorstep Organics a try, and you won't be turning back to generic supermarket orders! Whilst you do your bit for the environment, you can earn up to 2.50% CashCoins with your shop. 
Let's tie things up with another top favourite- Lookfantastic. Yes, we know shopping around for beauty, hair or makeup essentials can be incredibly tedious. So why look around, when you can get everything from one place?  From drugstore brands to higher end products, Lookfantastic has got you covered. Their impressive range also stocks electric beauty products, gift sets and men's care products. Try something new every time you order! It gets better with free delivery when you order, and up to 12.50 CashCoins. 
We hope you enjoyed our round up of our new stores as well as our top favourites! Let us know below what your favourite store is. Remember, to keep checking our site for new stores and exclusive deals to keep those CashCoins topped up!


The best Cashback offers from this moment:

5.00% CashCoins
Shoe Warehouse
Shoe Warehouse offers women and men the latest comfort and fashion styles at the click of a button!
Go to offer

2.50% CashCoins
Doorstep Organics
Doorstep Organics, Australia's original online Organic Food Delivery Service
Go to offer

5.00% CashCoins
Valleygirl
As a growing brand, Valleygirl prides itself on providing the latest and greatest fashion clothing and accessories to customers across Australia.
Go to offer