Get back into the fitness game now!
09/08/2019
Ladies, gents, it's time to get your sports on! Yes, hibernation from the winter is almost over, and it's time to fully get back into the swing of exercise, and all things outdoorsy. Whether you're a surfer, runner or into yoga, check out our essentials on getting back into fitness after winter. Remember, if you're looking for top fitness deals, you can find them on our dedicated page here.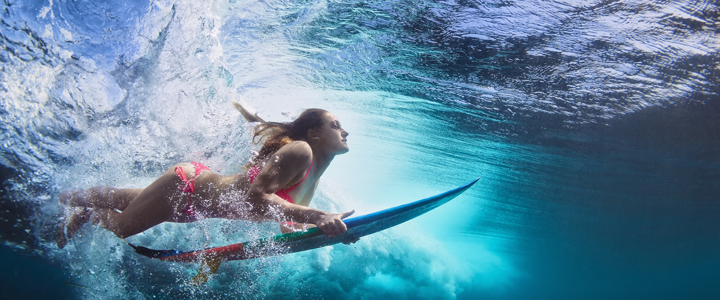 Let's warm up with some swimming, or maybe surfing? So you may not be ready for swimming just yet- we completely understand. But no-one said you couldn't stock up on all the essentials, did they? Billabong have a great range of bikinis, swimming trunks and wetsuits for whatever watery pursuit takes your fancy! Did we mention you can save in the sale? Yep! Get ordering now and you can earn up to 5.00% CashCoins. 
If you're more of a weightlifter or a yogi, what you wear can really impact your performance and how well you do. If you're a yoga lover, wearing tight clothing can help with movements that require more flexibility. With that being said, we know gym shorts and yoga wear can cost a pretty penny. This is where JD Sports comes in! Whether you're looking for the ultimate running trainer or for active wear, you're covered. Shop the sale now, and earn up to 5.00% CashCoins. No-one said brands have to cost the Earth!
This is for our runners! Well, more like anyone who wants to wear comfy shoes whilst exercising. We have a question to ask you- have you ever walked on clouds? No? Well with New Balance you can. Built specifically for all things sporty, they have an amazing grip and are lightweight, making running easier on your joints and feet. So, fire up with New Balance and take a peek at their activewear range with special sweat wicking material. Remember, you can earn up to 2.50% CashCoins when you get some new kicks. 
Health starts from within. For that reason, we say top up on those much needed vitamins to support muscle strength and general wellbeing. Did you know, an iron deficiency can lead to premature hair fall out and general tiredness? Stay ahead of the curve with eVitamins, stockist for all your multivit or specific needs. While you stock up on those little pills of goodness, you can also bag a cool 4.00% CashCoins!
Remember, you can do it! Restarting fitness is always the hardest part, but we have full faith that you will succeed. Good luck!


The best Cashback offers from this moment:

3.50% CashCoins
JD Sports
JD Sports offers the latest and greatest Sports Lifestyle brands focused on delivering apparel and footwear for men, women and children.
Go to offer

5.00% CashCoins
Billabong
Embrace the lifestyle of Australia with durable garments.
Go to offer

2.50% CashCoins
New Balance
New Balance offers more than 100 years of athletic excellence. The New Balance athletic shoes help people move faster and push harder every day.
Go to offer