Making health and wealth possible
19/06/2019
Have you been following the Women's World Cup? Has it got you feeling sporty? No matter the answer it's time to get that summer body back on fleek with our active and healthy eating offers! Whether you're looking to get fit, lose weight or take up a new hobby, score and save a load of CashCoins with our top offers. Here's our 4 point guide to help you be the best you!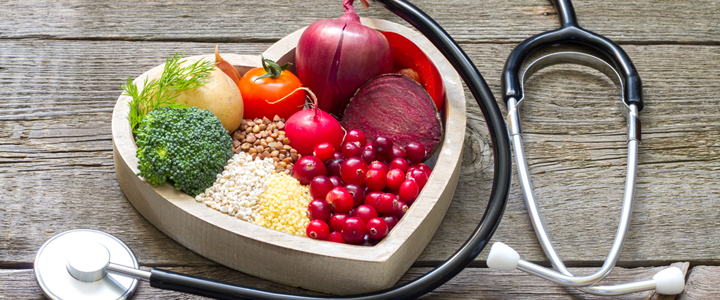 1. Educate yourself
Before diving into your new health regime why not kick-off with some research into the do's and don'ts or the pros and cons? With a helping of Jamie Oliver, a sprinkle of Pete Evans and a dollop of Maggie Beer the Dymocks Books sale will help you to cook up a treat. Learn about wholesome foods, organic foods, or even the right foods and why they are actually good for you. Don't fall into the trap of thinking going on a diet is the key to success, understand what is good for your body and what you're body needs to ensure you come top of the table. From recipe books, lifestyle guides, or even motivational books we'll ensure that you keep on track.
2. Diet
Kick the habit of unhealthy eating! When it comes to a healthy diet, yep we know the $$$ signs start ringing but you know what, you don't have to spend a fortune to get all the goodness you need. Eating healthy doesn't have to be boring and it doesn't have to complicated - not when you have YouFoodz! Get delicious tasting fresh food delivered right to your door, so you can concentrate on yourself and where you want to be tackling this diet one meal at a time! If you find yourself having a sweet tooth, that's okay as long as you find ways to balance out the rest of your diet. Eating healthy doesn't mean not eating all the things you love it just means changing the way you eat and let's face it, you are more likely to stick to something knowing you can have your treats and cheats along the way.
3. Take up a new activity
Okay, so blow the whistle because you're about to take on a new activity! As much as getting active makes you fitter it is also about finding something that's for you. That way you're more likely to keep it up too. Build yourself a schedule that works around your lifestyle and don't forget to reward yourself! Why not hop on over to Wiggle and shop the mid season sale for all things fitness gear and equipment related to help you on your journey. Whether you're looking to run the full 90 minutes or pedal your way to full time Wiggle will have you covered.
4. Activewear
Now we've got you doing a new activity, let's think about what to wear. New you, new wardrobe, right? Being healthy means doing some form of physical activity a day, and making this a routine. So make sure you don't drop the ball, whether it be joining a gym, swimming or attending a yoga class, head on over to Sports Direct where you can kit yourself out in the latest sportswear. From all the big brands to the latest styles not only will you look good but you'll hit the back of the net with those all important CashCoins.
That's your little round up of the do's and don'ts of getting healthy - remember don't get left on the subs bench!


The best Cashback offers from this moment:

1.75% CashCoins
Wiggle
Wiggle is the sports retailer run by people that love sports. With a never beaten on price promise, fully tracked delivery (free above $80 orders) and local returns, they have all your sports needs.
Go to offer

2.50% CashCoins
Sports Direct
Founded in 1982, Sports Direct is today the UK's largest sporting good retailer, and operates a diversified portfolio of sports, fitness, fashion and lifestyle fascias and brands.
Go to offer

5.00% CashCoins
Dymocks Books
With 65 stores in Australia and over 10 million books sold last year, Dymocks is the leading bookseller in Australia.
Go to offer