Preparing for National Lipstick Day!
26/07/2019
What is your beauty routine? Whether you're an everyday glam girl or a dewy natural, we all know lipstick is a makeup bag essential!  Today, we are going to talk all about lipstick, and the much awaited national lipstick day on the 29th July! If you're wondering just what that is, keep reading to find out more AND about upcoming lipstick offers.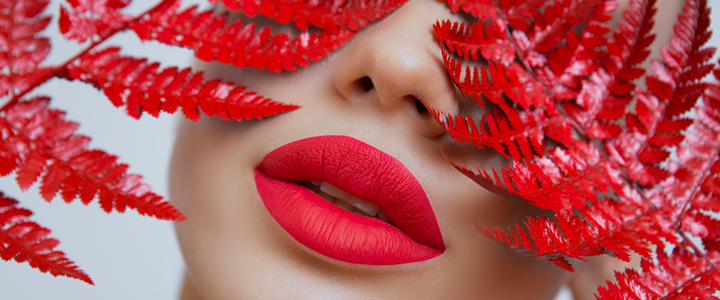 So, every national day has a story behind it, but National Lipstick Day's are a little difficult to pin down. Let's take a trip back in time- lipstick has always been a symbol of culture, style and even status! Cleopatra was known to rock a red lip made from beetles, whilst Queen Elizabeth opted for a lead based lipstick. Let's all be glad we no longer have to worry about smearing beetles on our lips or dying of lead poisoning! With it being 2019, the lipstick game has gone further than ever before from high shine, long wear, matte to liquid. Let's just say, National Lipstick Day was created to enjoy and appreciate our favourite lip colours AND how far the makeup staple has come. 
Okay, history lesson over, let's talk seriously about preparing for National Lipstick Day. One of our faves? Aveda! With their impressive range including hair, skincare and makeup, they are the pioneers of botanically infused products. So, if you're looking for your lipstick to work twice as hard for you, Aveda will be giving away a full size feed my lips lipstick with any $65 order. If you still need more convincing, you can earn up to 5.50% CashCoins when you order!
Next up, is Lookfantastic. Yes! Whether you have a favourite brand or are looking to try something new, Lookfantastic has 30% off selected lipsticks. Go wild! Try a different texture, if you prefer matte why not opt for a high shine finish? You might surprise yourself! As we love savings, remember you can get up to 3.50% CashCoins so get ordering now. 
Do you know you need? Unineed. Yes we went there! If you're not a lipstick person and you prefer a tinted balm or gloss, we've thought of you too. Unineed currently has 70% off across it's make up ranges. Whether you opt for a Revlon lip crayon for that natural flush of colour, or prefer an intense lip gloss, Unineed has stocked up on high end and affordable options. Whilst you shop the sale, you can also top up those savings with up to 3.00% CashCoins.
We hope you enjoyed reading about our top lipstick offers, and just where you can find them! Whether you're a nudey girl or a bold red flaunter, we hope you take this National Lipstick Day to show off your personal style.


The best Cashback offers from this moment:

5.50% CashCoins
Aveda
Aveda products are based on pure flower and plant essences. They have the most amazing hair care, skin care, makeup and pure-fume that are environmentally friendly and effective.
Go to offer
3.00% CashCoins
Unineed
Unineed is an online fashion and beauty retailer offering up to 75% off premium brands.
Go to offer