Step into Spring
19/07/2019
We know it's still winter, you know it's still winter, but let's not dwell on that. Let's think about the future- Spring! It's never too early to think about warmer temperatures, and just how you're planning on getting your home spring ready. Keep reading to get some inspiration, deals and CashCoins of course!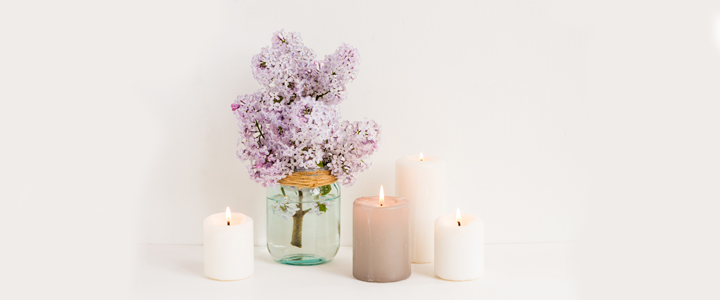 The first trend that we have spotted is pastel colours. From gentle blues to baby pinks, you can't go wrong! Now, we aren't saying that you should replace your sofa just for spring. But, why not invest in some great pastel cushions and a throw to give your room a warm and welcoming feel with Bed, Bath n' Table? You'll be forgetting about winter in no time! You'll be spoilt for choice with their wide range of cushions and covers, as well as throws. Remember, we are all about saving, so you can earn up to 3.75% CashCoins when you order. 
Let's talk about room accents. So you've already got your cushions and throws- good on you! But, it's the small details that really pull a room together. The simplest way of complimenting a room is a rug. Whether you go for a neutral tone or a bolder pop of colour, we have just the place in mind for you! Canningvale has a great range of rugs from plain to moroccan print! Alongside rugs, they have a great range of soy candles, because if you're room is going to bloom into Spring, it should smell like it too! You know we are a succa for CashCoins, so you can earn up to 4.00% CashCoins. 
If you're looking to have spring grow throughout your home, Harris Scarfe has got you covered! With their great range of bed sheets from floral to solid colours, you'll be spoilt for choice. You would be surprised at how a change as simple as different bed sheets can really alter the look and feel of a room. Get experimenting now and nail the perfect spring bedroom makeover. Grow those savings by earning up to 3.50% CashCoins!
Last bud, not least! Yes, we are loving these puns, are you? Show your bathroom some spring love with a few small changes. Think pastel coloured soap dispensers, and floral hand wash! Keep things a little quirky with some reflective tealight holders for a warm spring glow with Debenhams. It gets better with up to 4.00% CashCoins when you shop today! 
Remember, Spring is the perfect time to turn over a new leaf!   


The best Cashback offers from this moment:

3.75% CashCoins
Bed Bath N' Table
Bed Bath N' Table is Austraila's most-loved homewares retailer since 1960. With over 150 stores in every corner of Australia and Online, we have continuously grown to become a full home lifestyle destination for our customers.
Go to offer

4.00% CashCoins
Debenhams
Debenhams British Designers have quality, elegant products in fashion and for your home. Find discounts here!
Go to offer

2.50% CashCoins
Harris Scarfe
Harris Scarfe offers great products for yourself and your home at the click of a button! We have new stock arriving every week at the right quality and best promotional price.
Go to offer