Make the most of Winter Fashion
12/07/2019
We have heard rumours. Terrible rumours that the worst of the winter is yet to come. With this newfound knowledge, don't put your knitwear away just yet! We have put together our best stores to make sure you can ride out this cold weather as well as earn some all important CashCoins. Let's go!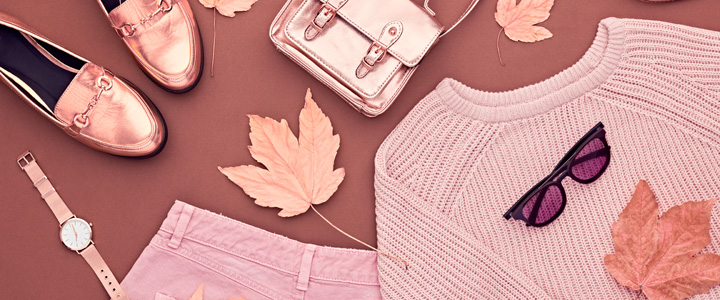 Just because it's winter, it doesn't mean you have to hide in a big coat! Think edgy cut knitwear and structured jackets for the perfect toasty layer up. If you're feeling adventurous, nothing stops you from getting your hands on midi skirts and pairing it with a pair of tights and boots- perfection! Where can you get all of this from, you ask? Valleygirl! With 50% off everything, you can look put together on a budget and earn up to 5.00% CashCoins. 
Gentlemen, no-one said winter was just a coat and jeans kinda season. We can do better! Swap your summer tees for button up shirts that can be worn with jumpers for that extra touch of layering! You don't have to stop at jumpers either- BoohooMan has a great range of cardigans, and jackets too. Up your winter wardrobe and earn up to 4.00% CashCoins in the process!
Looking for something that will last you both summer and winter? ASOS has a great range of staple pieces to keep you looking good all year round. Whether it's an oversized tee to wear as a dress in the summer, or tucked into some high waisted jeans for the winter, you're good to go! Add finishing touches with accessories from ASOS and earn up to 2.50% CashCoins.
Need a one stop shop for all your Winterdrobe needs? Rivers will keep you prepared! With their crazy 50% off sale on winter essentials, don't miss out. Their range includes the best of chunky knitwear as well as the perfect lounging combos for when you're just chilling at home. If you're looking to get a new pair of boots, why not grab some in the sale? It only gets better with up to 2.50% CashCoins!
We hope our top store suggestions will help you stay warm through this winter. Remember, spring is just around the corner. Happy Shopping!


The best Cashback offers from this moment:

2.50% CashCoins
Rivers
Rivers is a quality Men's, Women's and Children's Clothing and Footwear retailer with 160 stores nationally.
Go to offer

5.00% CashCoins
Valleygirl
As a growing brand, Valleygirl prides itself on providing the latest and greatest fashion clothing and accessories to customers across Australia.
Go to offer

4.00% CashCoins
BoohooMan
Born from boohoo.com, boohooMAN is fashions best kept secret in menswear, focusing on clothing, footwear & accessories.
Go to offer